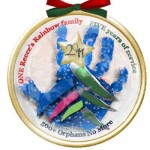 Previous Angel Tree blog posts:
Human
Who is Valenz?
I wanted to tell you about WHY Valenz needs adopted. I wanted to share a bit of the urgency of his situation, of the situation he's in and why I hope that God let's us bring home some more children before we're done.
Back when we were considering adoption, I tried to imagine different situations in which I would be willing to open my doors to let somebody move in… even somebody difficult or stressful. "Well," I thought, "If there was a war or something and children needed a safe place to stay… then, I could rise to the need and let them in." And I thought, "If there was a child without a place and no food and nobody else could take care of them, then I could take care of them." You see, I am not a super generous person who just loves to be uncomfortable or to take on additional work. I am not an perfect person with perfect motives! But then, I don't want to NEGLECT to care for somebody in true need, somebody in desperation, when I have what they need. (Even if I don't want to give it.)
Try to read these verses without being moved:
Hebrews 13:6 Do not neglect to do good and to share what you have, for such sacrifices are pleasing to God.
Philipians 2:4 Let each of you look not only to his own interests, but also to the interests of others.
Matthew 25:35-40 For I was hungry and you gave me food, I was thirsty and you gave me drink, I was a stranger and you welcomed me, I was naked and you clothed me, I was sick and you visited me, I was in prison and you came to me.' Then the righteous will answer him, saying, 'Lord, when did we see you hungry and feed you, or thirsty and give you drink? And when did we see you a stranger and welcome you, or naked and clothe you? And when did we see you sick or in prison and visit you?' The King will reply, 'Truly I tell you, whatever you did for one of the least of these brothers and sisters of mine, you did for me.'
So…. is Valenz in need? Somebody asked a fellow adoptive mom about orphanage care, because the orphanages often look so nice in the pictures. Please, take the time to read her response.
Be involved, visit Valenz's Angel Tree Page, share his need and sponsor his adoption grant.
Not forgotten: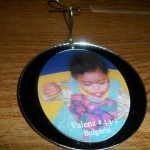 p.s. Most orphanages are not as bad as the orphanage that my friend is adopting from. But seeing the extreme will help you understand the needs of these kids.
p.p.s. WE GOT A NEW PHOTO OF VALENZ TODAY! Hopefully an updated medical report will come soon. Boys are a blessing from the Lord. Consider if maybe Valenz is your son! And just eat your heart out, because he is beautiful!