Merry Christmas from all five Davises!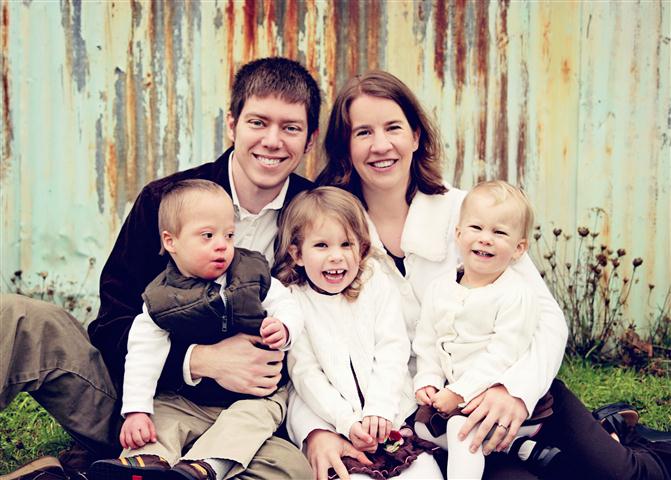 The year in review:
We started the year with Anna 3 1/2 and Maggie was 15 months. Our homestudy was finished and our I800A was submitted. I had just totaled our van and we got James' referral! Brian built a chicken tractor and we kicked off the pre-ministry at church on Sanctity of Life Sunday (orphan ministry).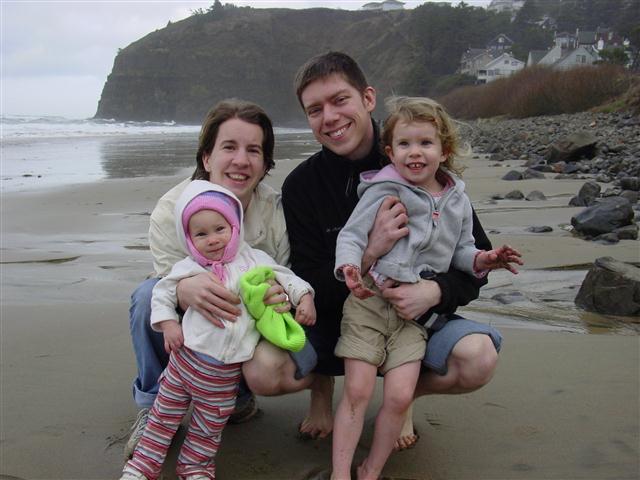 Our paperwork finally started moving again at the end of this month as we took trips to Salem for apostilles. We had our only snow this month!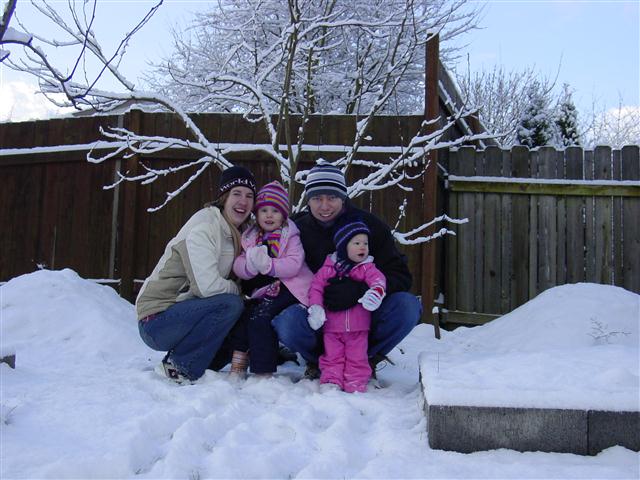 By March, we were stir-crazy enough to go on walks in the mud and rain and chilly weather! Here we are with friends. This month our world was shaken up as the Lord brought us a second son, Jordan! Brian and I also celebrated our 6th anniversary!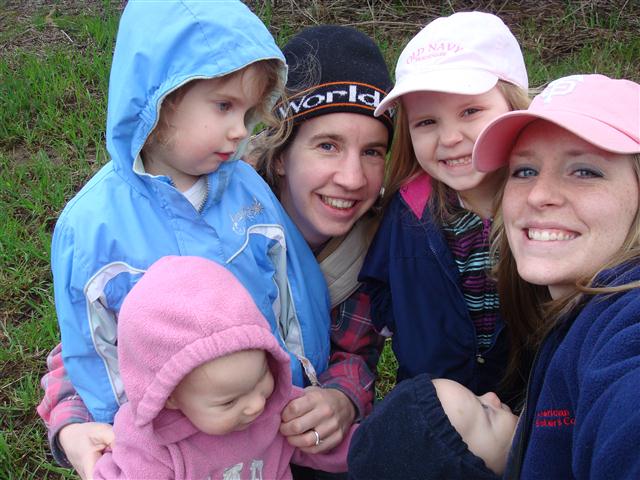 We were definitely ready for summer by April, with the girls playing "swimming" in the living room! Anna turned four years old and I researched triple strollers for my expected "triplets" (James, Jordan, Maggie).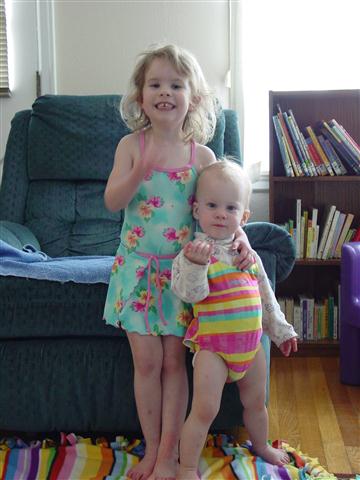 I began physical therapy for my jaw/neck in May and we took a trip to Seattle while Brian worked there. We visited family for birthdays, my dad rafted the Grand Canyon and Grandma H had a kidney transplant.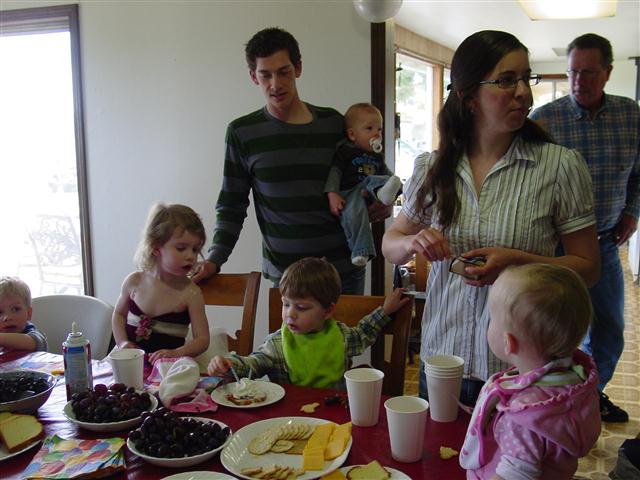 Spring was here at last and so were the strawberries in June! Our first trip to Bulgaria was scheduled to meet our sons. On June 10th, James passed away and was ours to hold no longer. June 17th, we left our girls in the care of grandparents and flew to meet our precious boy, Jordan.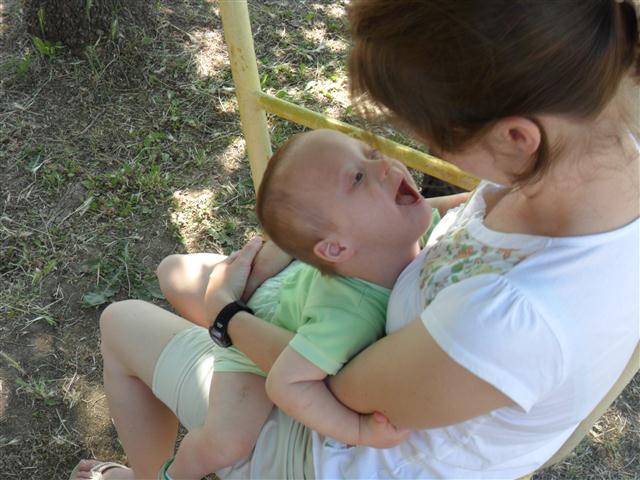 Despite having a case of Mono (Brian and I), we enjoyed celebrating the 4th of July with family, planted a cherry tree for James, and prepared for our little Jordan.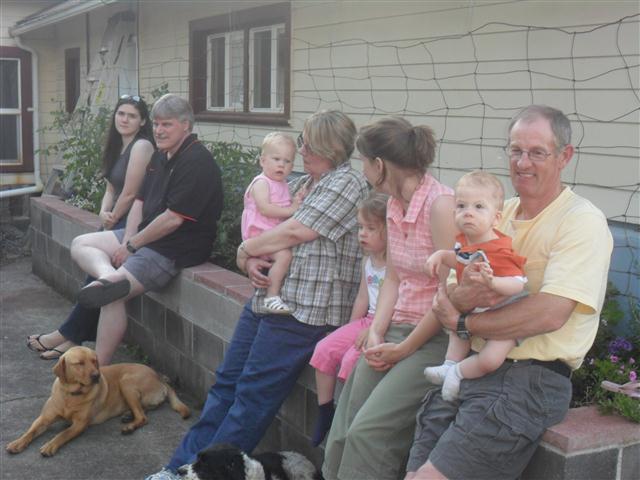 In August, mono symptoms continued, but we picked gallons and gallons of blueberries anyway and went camping with our church. Canning also began… salsa, pears, appleseauce…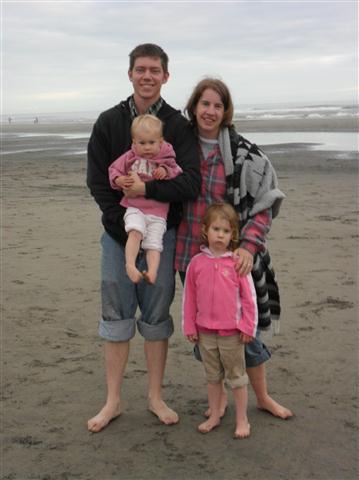 In September we fundraised for Vinnie and rejoiced as a family committed to adopting him! Anna started Cubbies for the first time too.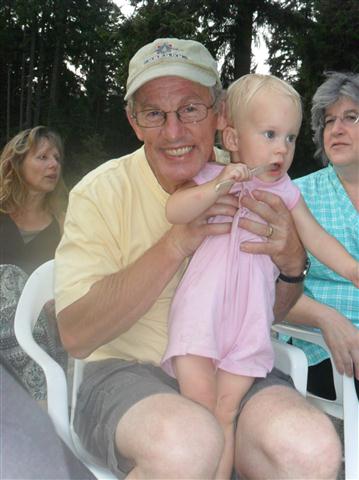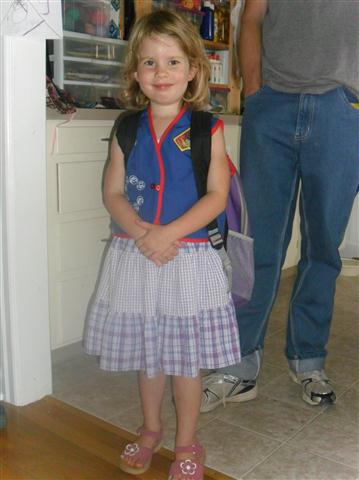 Maggie turned two in October! We had fun with friends, waited impatiently for Jordan and rejoiced when his adoption was made final! We spent a few days watching my friend Hollie's kids as she gave birth to her seventh bundle. Long-time pet Pepper also passed away this month. I miss that doggie!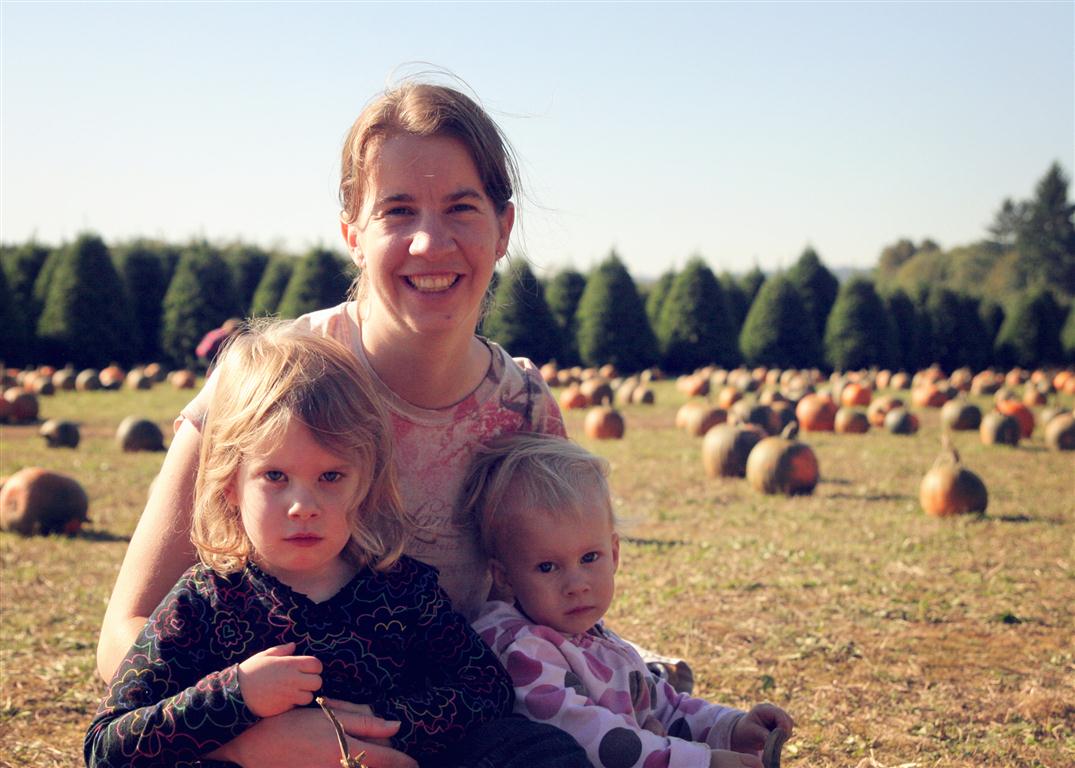 November brought real thanksgiving as well as a family Thanksgiving! Brian and Tamera packed up and headed to Bulgaria on the day after Thanksgiving to bring home our son!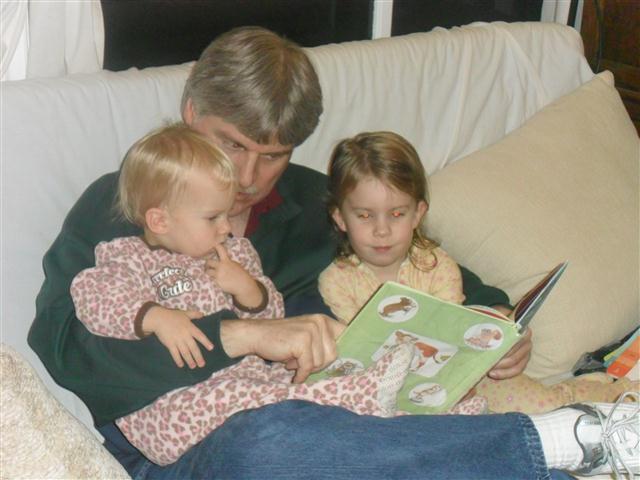 And now it is the month of Christmas! Brian has quite a bit of time off work and we've been enjoying a season of rest and adjustment with Jordan home. We praise the Lord for the growth of our hearts over this year and the growth of our family. We have witnessed first hand the miracle of adoption when an orphan becomes a son. We are basking every day in the day to day life of renewal and hope that the Lord has given us… we are witnessing our daughters growth and change, laughter, smiles, new understanding, new skills… we are witnessing our son as his wings slowly unfold and his potential and beauty are slowly seen and realized. We are a very blessed family.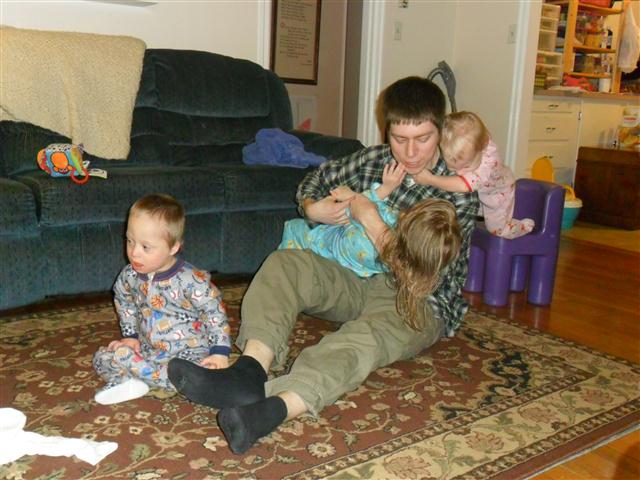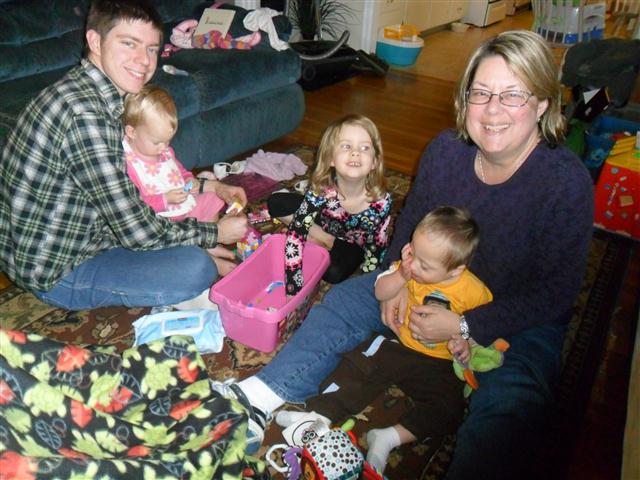 If this is what happens when we take a leap of faith and trust God… then I want to walk in faith all the time!