Journey thus far…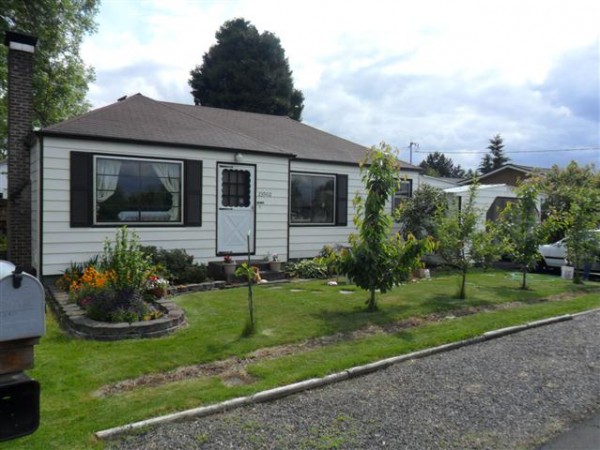 When we moved in, we thought we'd stay a year, maybe two. It was May 2006 and houses were flying off the market. We paid $1000 MORE than the asking price to get into our home. About the time that we were ready to move on….. well, you know what happened with housing prices. Undeterred, we made improvements to the house, enjoyed ownership and privacy immensely (we had been in an apartment previously that did not have sufficient insulation between units), and attempted to sell our home several times without luck.
Over the next six years, we've made such good friends here and really settled in. These friends are like family to us… such close friend who came and wrapped themselves around us as we adjusted to having our first child, second, adopted and navigated other life experiences. As we considered moving closer to Brian's work (which is a 45 minute commute each way), we were really torn. I mean, really! Friends are here (west-side of town), family is east-side, and work is north. Where do we move? Each place draws us so strongly and there was no peace as we considered each option. We began to feel God telling us that it wasn't time, that we should wait for His timing and that we should just wait until He brought us a buyer and told us where to move. Peace finally came. Even in indecision.

As we began James and Jordan's adoption in late 2010, we knew we wouldn't be moving until that was complete… in December 2011. Just a few months ago, we were given peace about where to move. North. Stretching close bonds with friends is not easier. Being an hour or more away from family is not easier. But… peace! Hallelujah, peace!
A few weeks ago, earlier this month, I was on zillow.com. That's a website that shares how much they estimate a property is worth. I noticed there was a "make me move" spot where I could put a price in. Sure! Not that we're ready to put the house up for sale or anything. We don't have a down payment. But if somebody could pay that amount, then we could go ahead and move close to work in a rental and shop locally. Now, that sounds great!
Apparently, real estate agents actually check that. Who knew? I have sent many agents packing who were intent on me hiring them to help us sell the house. "No thanks," I said, "Not until next year!" And then… an agent called who said he had a buyer who had seen our house for sale. The buyer wanted to see the house. Could we show it?
Um………..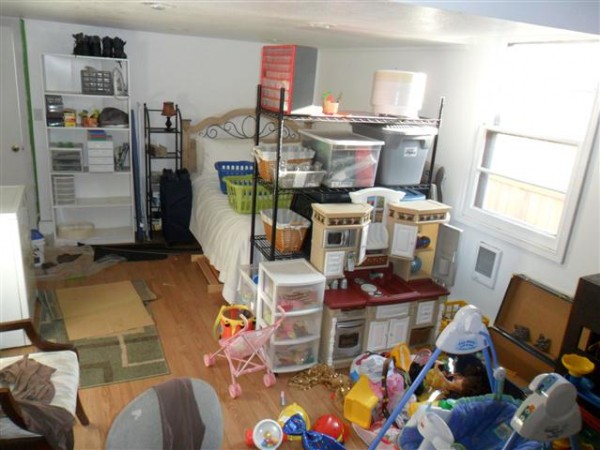 Three kids plus a crib in a 2 bedroom house… that looks like three little kids and a tired mommy live here. But no pressure, right? We aren't even trying to sell! So… sure! This afternoon? Ok! "Thank you Lord, for sparing me something I was dreading most – prepping for showings."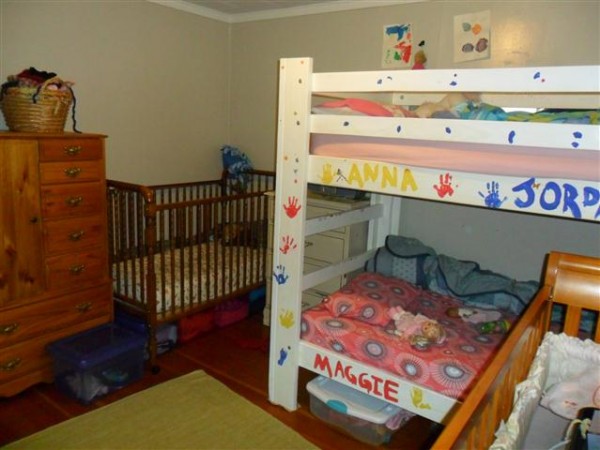 Long story short (shorter) – a week later, he made us an offer. After a couple counters, we have reached an agreement.

Appraisal hasn't happened, inspection hasn't happened, and we certainly have no guarantee. But by July 5th, we hope to know if we're moving or not. If all is well, closing and moving is set for July 31st.
And I'm not panicking about packing while huge and tired and pregnant. Because this is all in God's hands. (I'm not panicking, I'm not panicking! I'm not! I'm trying to, but I'm not. haha) Oh, how I praise Him for that! He has taught me SO MUCH about trusting Him one day at a time. One day at a time. And until the buyer is confident, then I'll just plan on staying here.
Love you all.