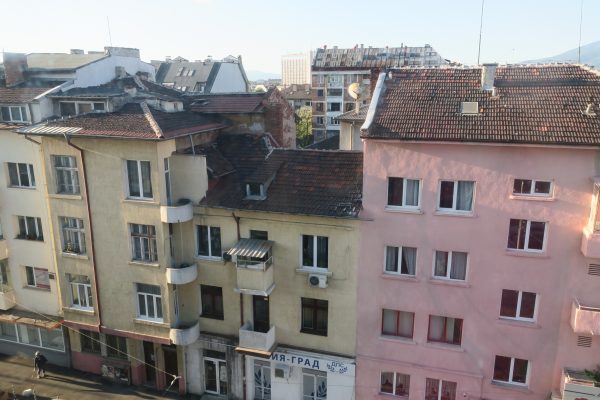 Monday May 14th, 2017
Here we are in ________ again. I find myself repeating asking myself, "What are we doing here?" It seems so unreal. Not so much that we are adopting again, but rather that we are traveling around the world, while sick, with Anna. It's not even surprising that Dale called tell us the septic is backed up. With all the difficulties of this trip, actually adding a kid to our family sounds like the easy part.
It's hard to believe it's been 6 years since we were here to see Jordan. I see ___________ again and am reminded of all the things I love and hate about this country. The beautiful rolling hills, the cultivated fields with dikes and ditches between them, wild grapes and roses, the dark leafy forests I feel I could just disappear into and never come out. The terse, almost angry way everyone talks with stony faces. Conversations that seem to always sound like arguments. Buildings and infrastructure that looks like the whole place is slowly falling down. The pervasive scent of cigarettes. Fresh tomatoes. The deep sense of history, that this is a people and place with roots.
Jordan and Daniel's hometown is a beautiful city. I wonder if somewhere deep in Jordan's soul he knows he was born by the sea. When I think of taking him to the coast, I can see him playing in the warm, and gentle waves of the ________ Sea. Too bad the ocean in the northwest is so cold.
I find myself missing Tiko and Nina. They showed us such hospitality and friendliness. I find myself missing mom a lot. I'd like to see Nina hold mom again and pray over us. Many times I've seen mom in my mind. She was so excited to travel overseas, to see everything new and different. To meet Jordan. I wanted to show her the new color of the hotel. We ate in the same restaurant, visited the same grocery.
I haven't thought a lot about meeting Daniel. There is an undercurrent of fear in my mind that we will meet him and he will be like Jordan was on our first trip, lethargic, unresponsive, sedated. How I hope for better for him.
There is a sense of unreality to what we are doing. Traveling around the world, spending enormous sums of money to adopt a child from another culture. Why would anyone do something like that? Aren't there children in need in the US? But there is a connection we have to this city that was forged by God. It is a strange mission that He has sent us on, to care for orphans from across the world. But this is what He is about, connecting people, caring for the least. We are not here because we are more compassionate or morally better than anybody. We are not here because we are great rescuers of children. I actually feel more like a bumbling idiot knocking about the world. But we are here because God sent us to Daniel. To speak with our lives God's message: that all people, whether from the US, or Bulgaria, Bulgar, Roma, handicapped, or fit, Christian, Muslim, Jew, atheist, democrat, or republican, all people are the same inside. We are desperately in need of God's love. We need it shown to us in concrete terms, we need it to wash over us and knock us over like the waves of the sea. We need to be loved without condition or reservation. The love comes from God, but we feel it from other people. The more of it in the world the better off we'll all be.