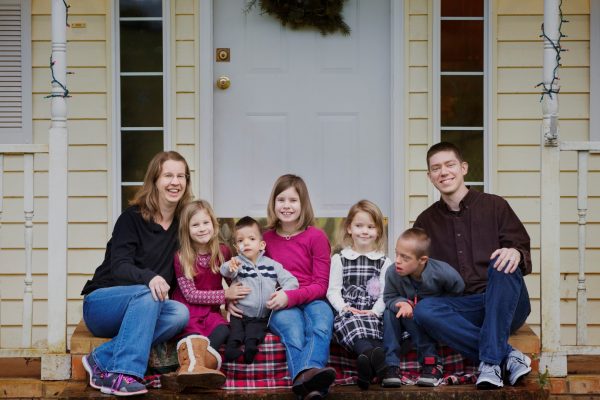 December, 2017
Hello!
It's the end of a year again and what a year it was! There are now five small Davises running, stomping and scooting about our home. Brian and I discovered that being thirty-four years old is much like being twenty-four, but with body parts that can't take the abuse they once could. It will be exciting to find out just how much we can get out of these much-used bodies of ours before we make it to the next decade! Anna is 10 years old, Jordan and Margaret are 8, Carolyn is a grown-up 5 and Daniel is the baby at 4 years old.
Anna is busy in fifth grade schoolwork and twice-a-week ballet. She appreciates good taste in clothes, does her own hair for ballet class and knows just about as much about how our house runs as I do. Jordan is home from public school third grade this year, trying to find a balance between being happy and being sad, behaving and misbehaving, being nice and pulling hair. As for many eight-year-old boys, this is a difficult balance for him.
Maggie is a strong second-grader, advanced in math but hating to sit still for it. She knows which clothes are scratchy and which are comfortable and always goes with comfortable whenever possible. She loves to climb and explore and invent and delights us with her playful spirit.
Carolyn is reading and doing math as she rules her domain with an optimism that is confident of her authority. She is the first to snuggle, the first to speak and the last to notice what is happening around her.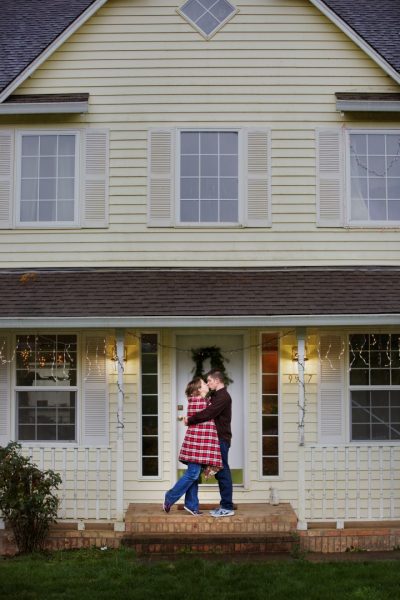 Daniel is the newcomer to our unpredictable crowd. He entered our hearts last Christmas, was gathered into my arms on October 4th and entered our home to stay on October 21st. He is a bright light and quick to learn. He has a number of struggles ahead of him as he has multiple joint restrictions and hasn't been persuaded to eat since mid-October. He's settling in quite nicely and has a feeding tube that is helping his tiny self gain some healthy weight.
Maggie, Carolyn and Brian have been going to a Tae Kwon Do class every Monday evening and it's been a pleasure to have the house mostly empty once a week. (haha) Daniel has had quite a few doctor appointments, but I think I successfully redirected the rest of them to wait until January so that we can all have some family time until then. Daniel is still pretty scared of going places, so we haven't made it to church yet, but hopefully my practice trips to the grocery store now and then will encourage him that going places is rather nice.
I'm happy to say that a number of friends and family have been incredible to us the last two months. Friends have offered all kinds of support as we endured the grueling trip to Bulgaria, a week at the hospital and a plethora of appointments since. I have accepted every single offer of support, I think, and it's done me good. Thank you to everybody who have cared about us and about Daniel… we can't do alone what we can do together.
As we navigate beautiful and difficult seasons in life together, I continue to believe that our greatest purpose in life is to love God and love each other. These two are intertwined for me. Thank you for loving us and we love you too!
God bless you,
Brian, Rachel, Anna, Jordan, Margaret, Carolyn, Daniel