Decorating the tree!

Decorating cookies!
I baked the cookies (without help, because that's the way I roll) and handed the cookies and frosting over to the kids to finish!

Watching the Nutcracker with friends. No pictures.
Carolyn's date – Watching the Grinch and going out for ice cream. There were incredible tales of the amount of sweets consumed.

Christmas Eve.
We opened all the gifts that the kids bought or made for each other…. and gifts from friends and the pajamas I bought this year on Christmas eve. 75% of the gifts were made by Anna. She worked hard for months!
Christmas Day.
We dug candy out of stockings and opened Christmas gifts from us this morning.
The night before: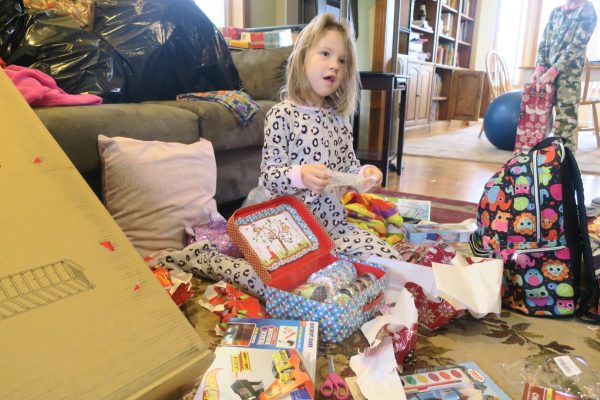 The cousins visit with all the kids and then the girls sleep over at the Mellinger's house afterward!
I can't find pictures. Ah well. It was good!
Grandma and Grandpa come over and bring the girls back.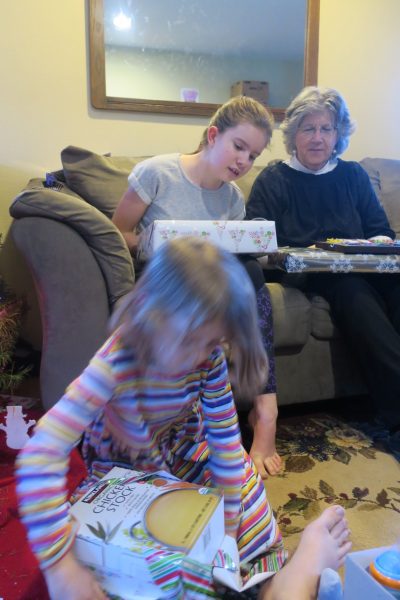 Grandma C's house for New Year's party with the girls!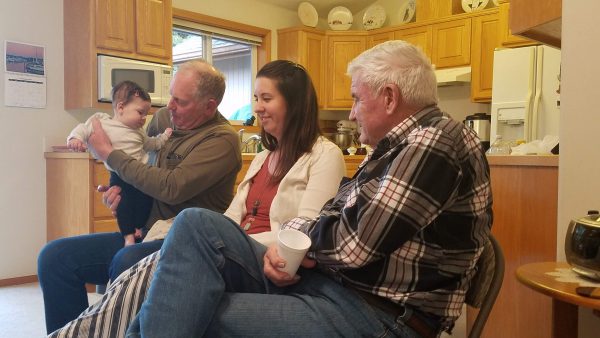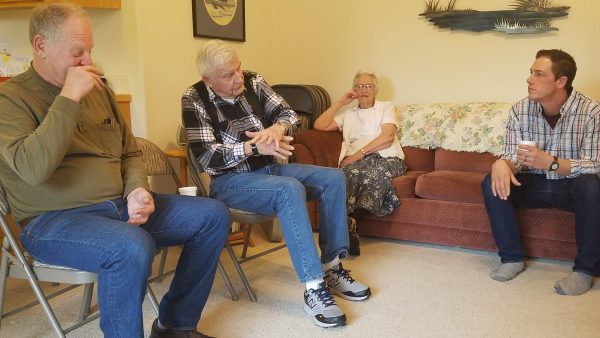 Grandma D's house for a holiday visit with the girls! Surprise birthday for Grandma and Kevin.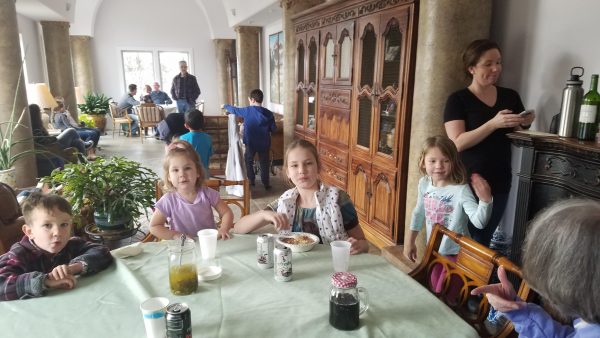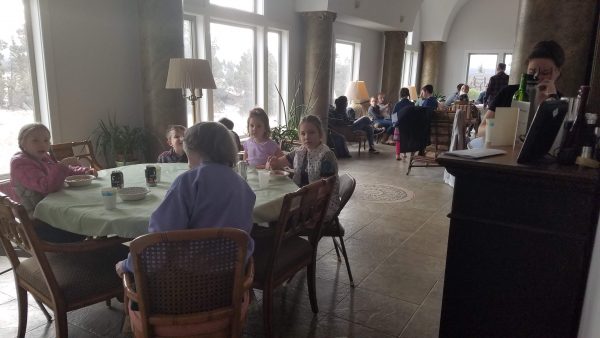 Daniel gets his new power wheels!

I'm often out walking or jogging!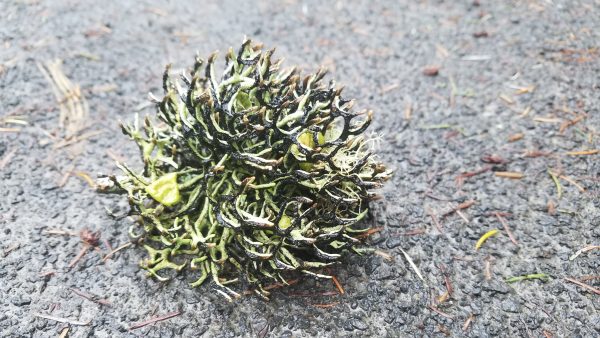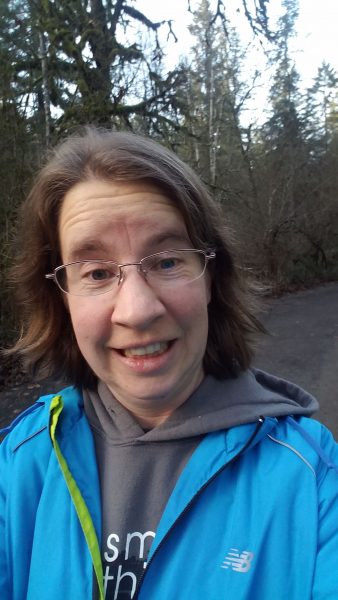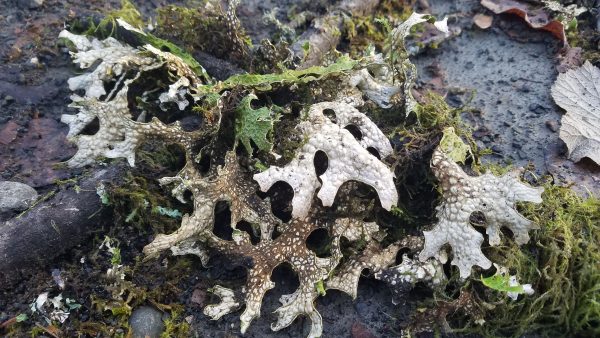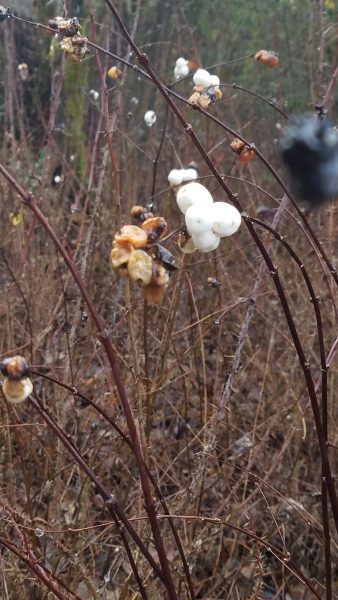 Maggie's date was a tarp, some McDonald's and some fire at a campground for the afternoon! They roasted apples and lunchmeat over the fire. 😀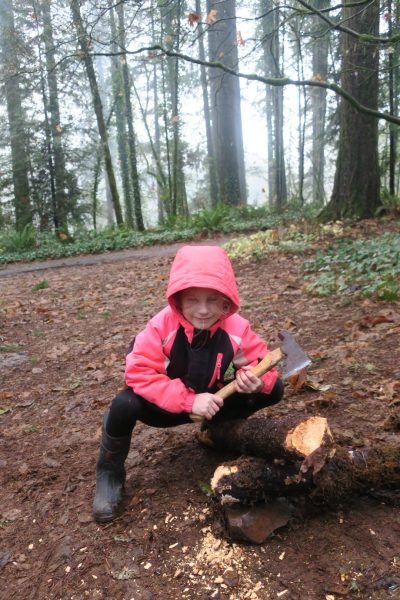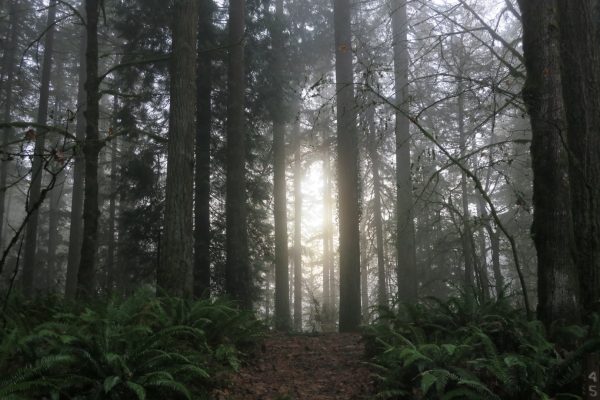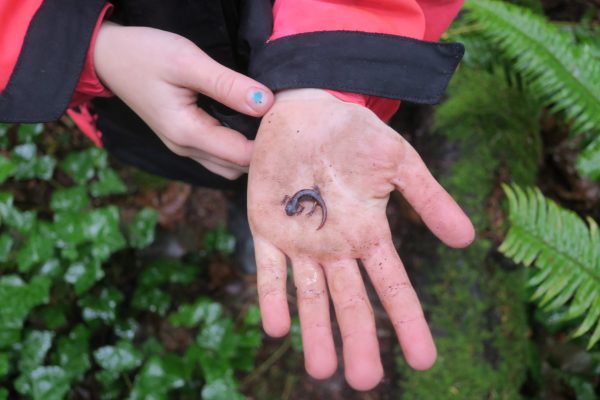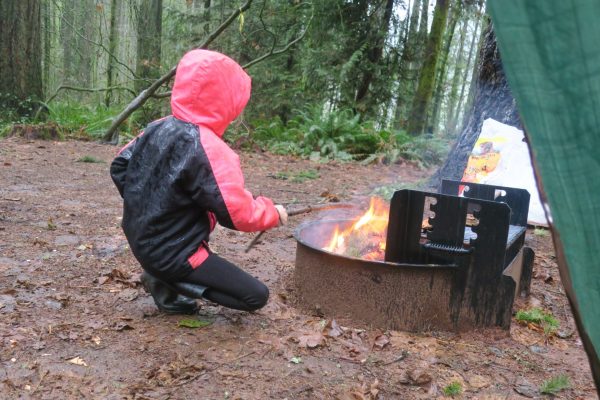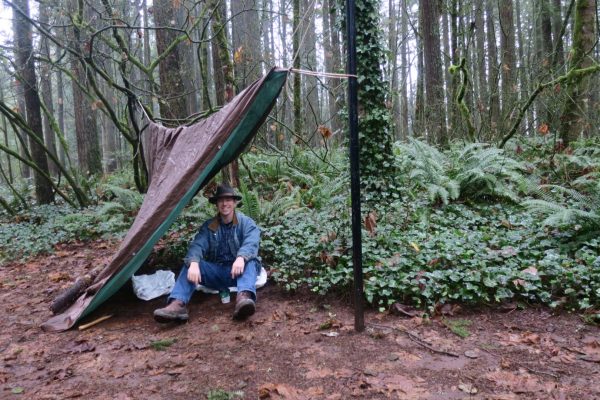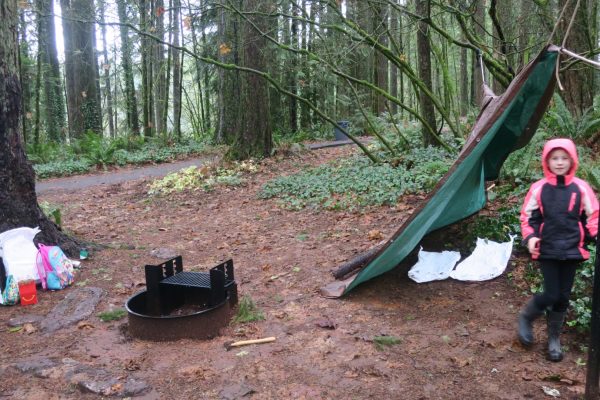 Anna's date was a trip to the ice skating rink, then a coffee shop and a stop at the mall and library.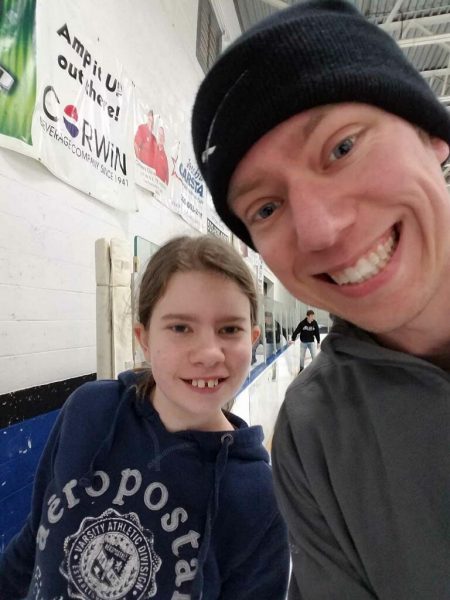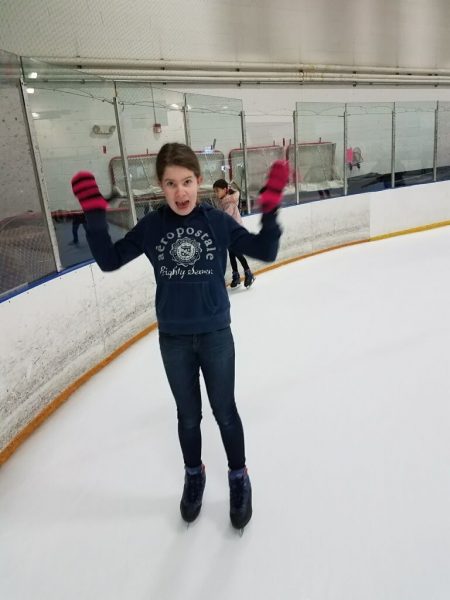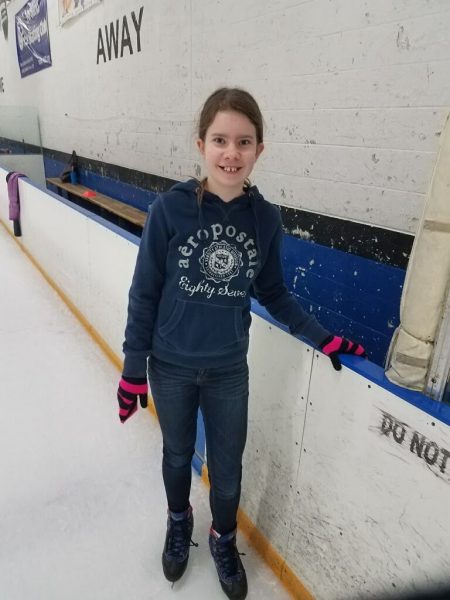 Well, we wrapped up the holidays with lots of drawing of floor plans and sweet notes and have started up the new year with medical cares, starting with Jordan's teeth under anesthesia. It's been a great December! One for the books!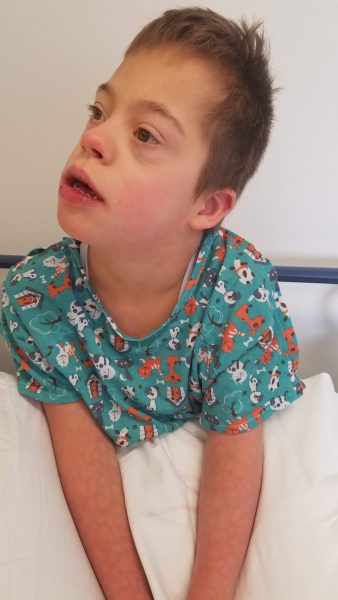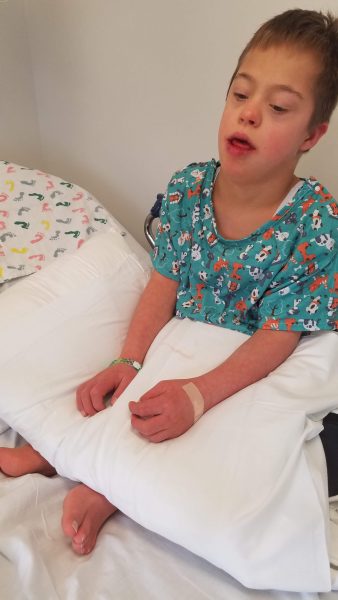 Other:
Brian builds a popsicle stick cobra: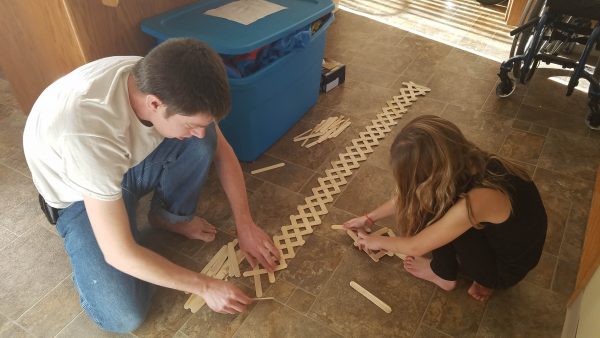 Daniel practices standing today (January 14, 2019):