The Mellingers came to celebrate summer and Independence Day at our house. It was sunny and special and the kids had a blast.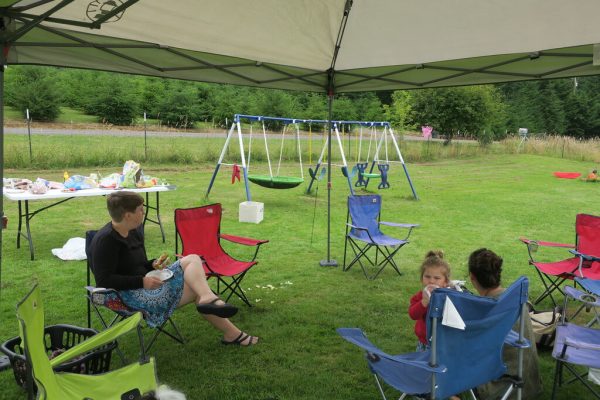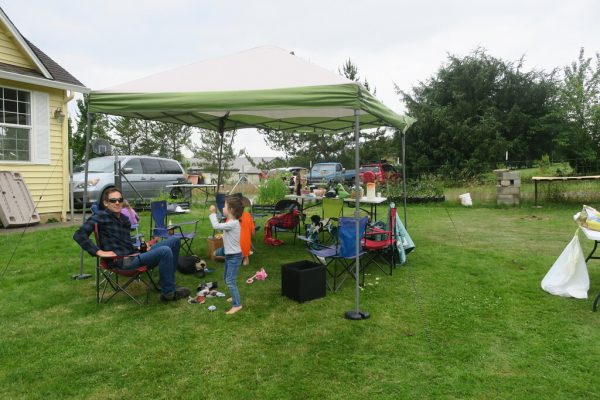 On the night of the 4th of July – I checked on Daniel after dark and he was still awake and wanted to know what the noises were. So, I picked him up and he experienced his first after-dark fireworks. The new neighbors bought some ENORMOUS fireworks that went off in the sky over us in huge flowers. Daniel was so excited and enamored. He's been asking about that ever since!!! In fact – I think he's learned all his months now, because he's counting months until fireworks again.
Anna has been working more on photography… learning about framing, focus, background blur, some of the camera settings and so forth. The little raised flower beds we put in the front yard were a good location for most of these!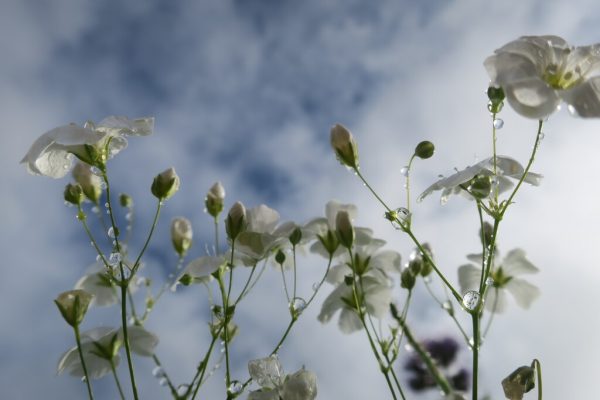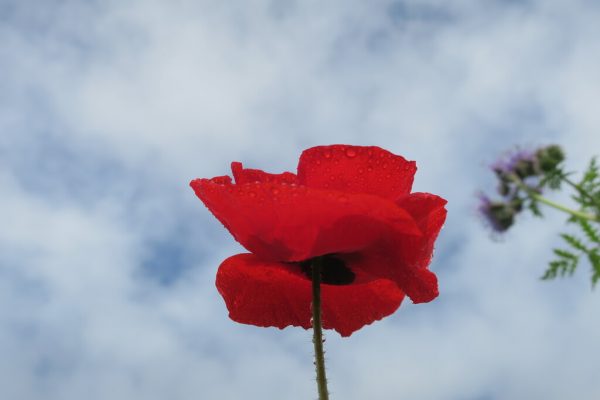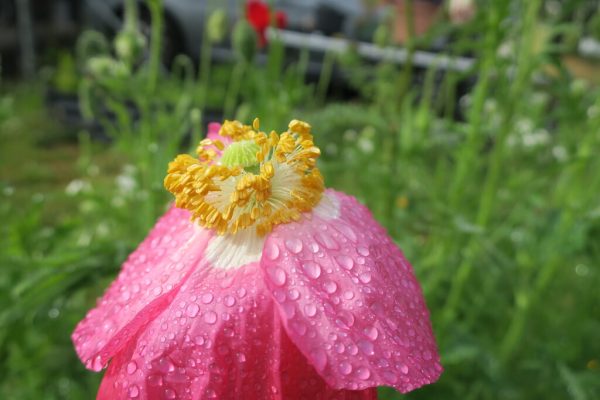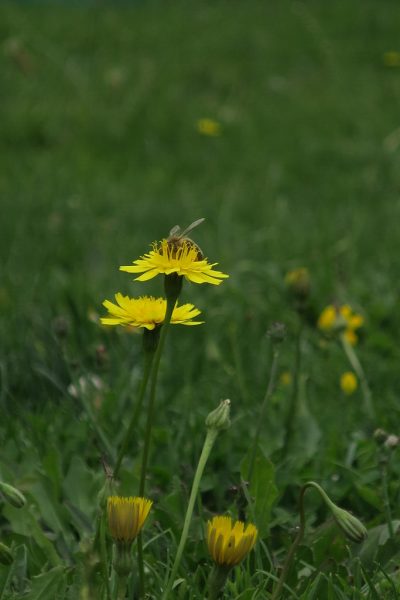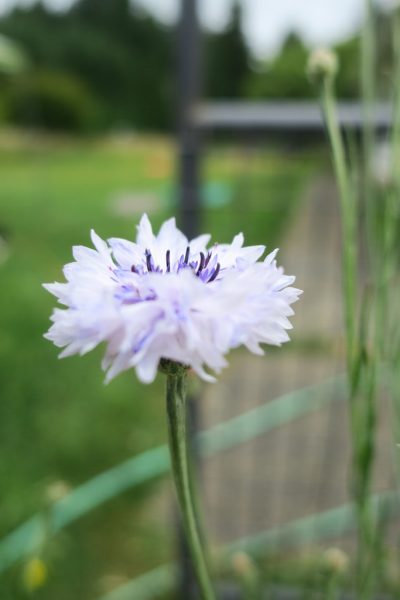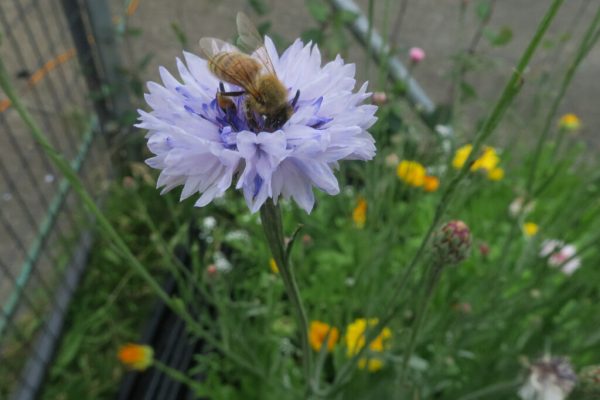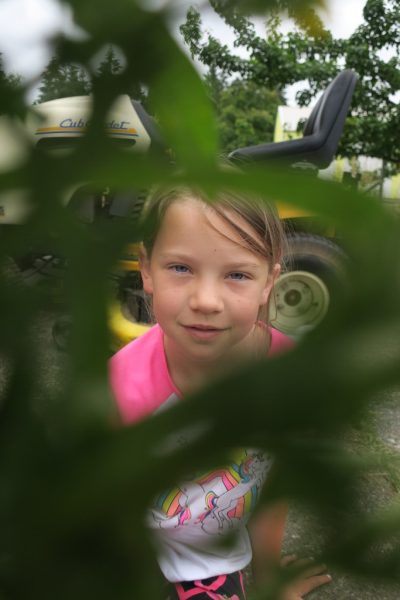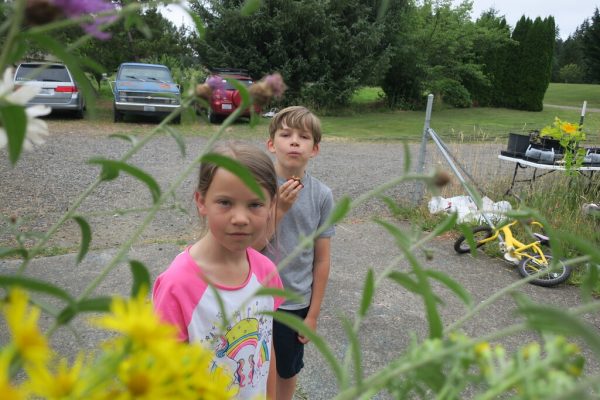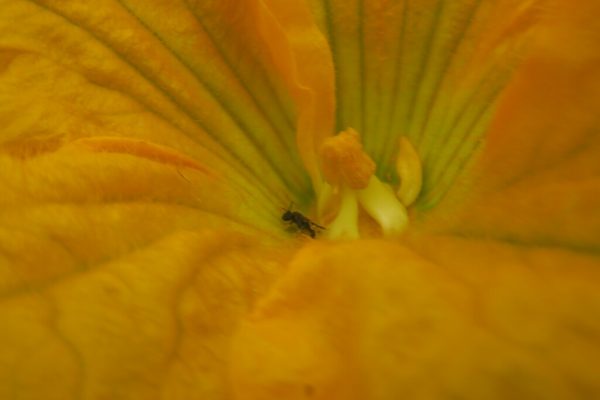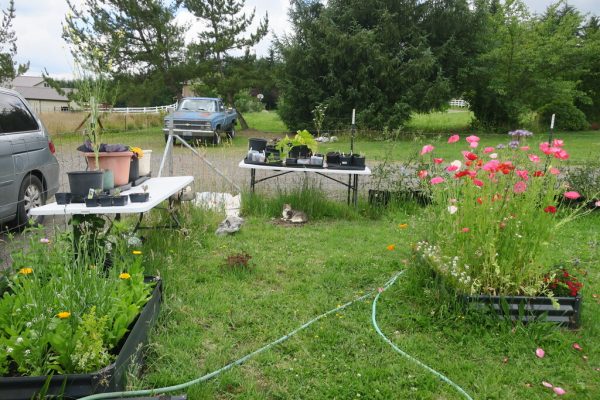 For Anna's 13th birthday, we gave Anna and one of her best friends an envelope of cash and a few hours at Walmart followed by a big purchase in the ice cream aisle. Then she stayed at her friend's house for a few nights. We've been quarantined except for immediate neighbors and a few intermittent visits with family, so this was an especially big deal. Also, it was a great hit.
Our many blueberry plants were weeded and mulched this year and watered and…. we got so many wonderful berries! I enjoyed many quiet hours out in the sunshine, picking blueberries. Sometimes Jordan would join me and throw grass and watch the chickens, but he's pretty naughty outside, so usually I was alone. Our thornless blackberries (which we planted in 2018, I think?) are doing wonderfully and produced some of their first berries this year! They weren't amazing in flavor and had big seeds…. but I'm still hoping that we'll love them. And they ARE completely thornless!
Brian keeps the backpacking gear in his office and Coco discovered an empty backpack one day…. and returned daily for awhile after! Funny kitty.
I know I have more pictures somewhere…. but Brian successfully led a whole troop of kids up Siouxan Creek for an overnight backpacking trip! He slept in his hammock (I think for the first time) and they got rained on overnight, which stressed Brian so much that he dreamed he had to hike all the kids out in the dark most of the night. Poor guy. It was a hit with the kids, though, I think. We learned a bit about what to pack (more food, swimsuits too). My dad and brother-in-law went also! Really nice to share a favorite spot with them.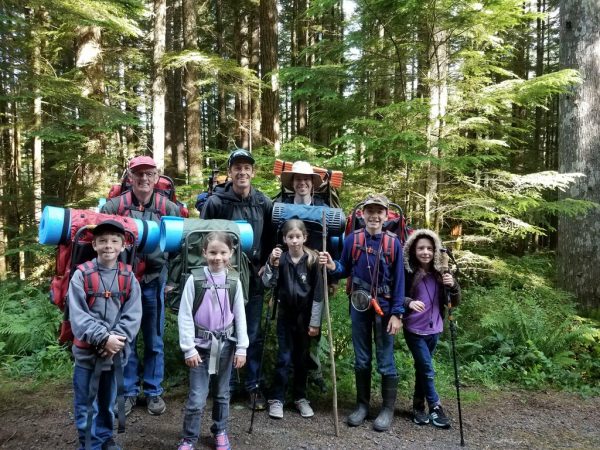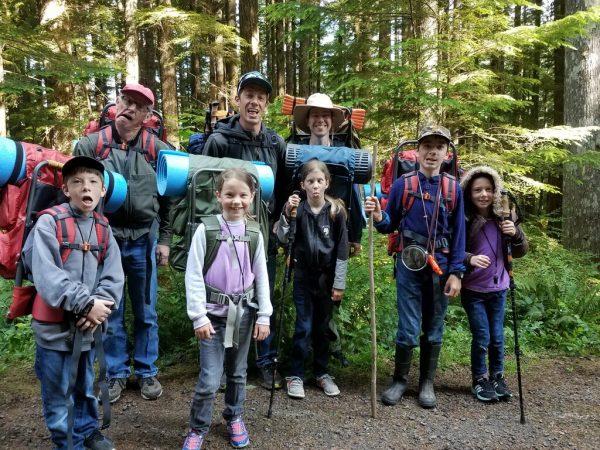 Daniel was seen up at the Casey Eye Institute and the doctor did not push for a surgery to correct/strengthen/stabilize Daniel's lazy eye. He IS still using both his eyes up close and will sometimes use them together at a distance. His last doctor was leaning towards a surgery… so this was good news. It was going to be a difficult decision for us. While lifelong improved vision by having both eyes working well together is very important… so is avoiding trauma and allowing for as much pain-free, doctor-free, hospital-free time to develop as a person. He doesn't have a background of a stable home to lean on to get through medical stuff. Anyway – glad the doctor is not even recommending surgery at this point.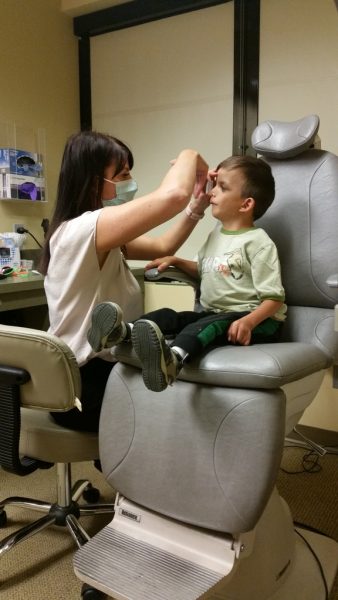 Ooh! I found more pictures from the hike!
The end of July was our annual family camping trip! We all go for nearly a week to a lakeside tent camping spot and spend the days swimming and eating and reading. We've been reading one Harry Potter book a year and this year, we started The Order of the Phoenix. It was a bit of a rush getting to the campsite this year… I had mistakenly put it on the calendar for the end of August, when it was really at the end of July! Ah! It worked out, though! And thanks, Sherrie, for the cot! I slept really good for camping!
There are a few reasons why I love camping… because, it is dirty, it is inconvenient, and it's really annoying if crows wake me up in the morning.
1. I'm outside. All day. All night. It's so cathartic.
2. The kids are outside. All day. All night. They seem to expand and relax and play is so much easier.
3. It's beautiful. Our campsite is not that pretty… tents and dirt and over-trodden ferns, but the lake. And the sky. And the trees. Oh, it's gorgeous.
4. Swimming. I get stuck in a rut a lot, even when I'm camping, so I make a point to jump in the water at least once a day. AHhhhhhh – it's so fun! I love it!